Top Casinos in Washington State
Casinos in Washington: Washington State casinos can be found in large cities and small towns, on the waterfront or in the suburbs. Many of Washington's larger casinos offer a range of gaming, entertainment, lottery, and dining options. Some are even full-service resorts, complete with hotels, spas, dining, and attractions.
The Evergreen State is rich both in natural beauty and casino gambling, as Washington State has different casinos within its borders. From Spokane to the Pacific coast, Bellingham down to the Oregon border, there is at least one casino within a relatively short driving distance for almost all of the state's 7 ½ million residents.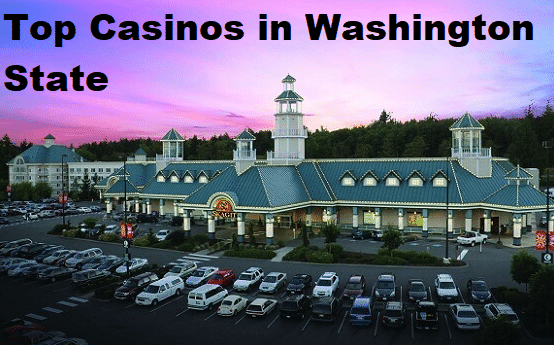 Tulalip Resort Casino
ADDRESS
10200 Quil Ceda Blvd
, 
Tulalip
, 
WA
98271
, 
USA
Tulalip Resort Casino is a complete destination in its own right. It has everything you need for a short getaway and can be your base for a more wide-ranging Northwest adventure. Tulalip Resort Casino is also a fun choice for an impromptu day trip or a special evening's entertainment.
The quality of the services and facilities offered at Tulalip Resort Casino are consistent across the board — rooms, food, gaming, spa, pool, meeting spaces — all are exceptional. If you're interested in northwest coast art, you'll enjoy wandering through the hotel's public areas.
Northern Quest Resort and Casino
ADDRESS
100 N Hayford Rd
, 
Airway Heights
, 
WA
99001-9402
, 
USA
Located on the west side of town near the Spokane International Airport, the Northern Quest Resort and Casino has everything you need for a refreshing getaway or a few hours of fun. In addition to all the usual table and machine games, Northern Quest guests will find a long list of restaurants and lounges and live entertainment. The Q, a spectacular sports bar, is a particularly awesome space to gather with friends and take in a game.
For fine dining, Masselow's offers a menu filled with local Northwest foods. Guests of the Northern Quest Resort and Casino hotel will appreciate spacious rooms with high-end furnishings and amenities. Take the time to enjoy a massage at The Current, Northern Quest's full-service spa and salon.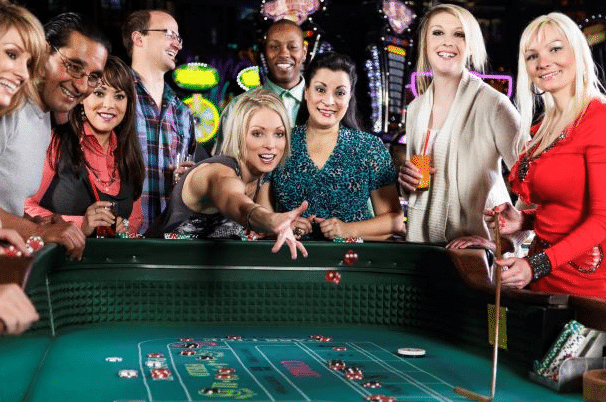 Muckleshoot Casino
ADDRESS
2402 Auburn Way S
, 
Auburn
, 
WA
98002
, 
USA
Gaming, food, and entertainment are the focus at the Muckleshoot Casino, which always provides a few hours of just plain fun. Located in Auburn, south of Seattle, Muckleshoot offers a full range of gaming, including machines, table games, keno, bingo, and poker. You' can take in live entertainment at the Club Galaxy and enjoy dining options that include the delightful Spice Bay Buffet. Muckleshoot Casino has an extensive non-smoking section.
Snoqualmie Casino
ADDRESS
37500 SE North Bend Way
, 
Snoqualmie
, 
WA
98065
, 
USA
Snoqualmie Casino offers Vegas-style gaming, including table games, poker, and slot machines, as well as live entertainment. Snoqualmie Casino is home to five restaurants, including Terra Vista for fine Northwest dining and The Falls Buffet, a multi-station, multi-ethnic experience. A dance club and a cigar-and-scotch lounge are among Snoqualmie Casino's bars and lounges. While Snoqualmie Casino doesn't have its own on-site hotel, the romantic Salish Lodge at Snoqualmie Falls is just a short drive away.
Skagit Valley Casino Resort
ADDRESS
5984 Darrk Ln
, 
Bow
, 
WA
98232
, 
USA
Slot machines, craps, poker tables, roulette, and keno are among your gambling options at Skagit Valley Casino. The resort also includes a hotel, an entertainment showroom, several restaurants, and special event facilities.
The Skagit Valley Casino Resort is located in the small town of Bow, where you'll enjoy access to the waterfront shops of La Conner, scenic Chuckanut Drive, and a wealth of other Skagit Valley attractions and activities.
Quinault Beach Resort & Casino
ADDRESS
78 WA-115
, 
Ocean Shores
, 
WA
98569
, 
USA
This Ocean Shores resort offers it all – casino gaming, live entertainment, and fine dining. Throw in ocean views and access to outdoor recreation on Washingon's beaches and the Olympic Peninsula, and you have the makings of a weekend getaway.
What Is The Biggest Casino In Washington State?
* With over 2,200 slot machines, 35 table games, and poker room, the Tulalip Casino Resort is the largest casino in Washington. And with 370 rooms, it's also the biggest casino resort in the state.
Does Washington State Have Casinos?
Washington Indian Casinos
Snohomish County has the most tribal casinos with five. It is followed by King County with four. Each casino tribe is federally-recognized and its casinos are approved and regulated by the U.S. Interior Department.
Does Seattle Have A Casino?
Casinos dot all of Western Washington and range from tiny to quite large. Within the city limits of Seattle and Tacoma, casinos are usually small with a limited number of games. It doesn't take more than a half-hour drive from any Seattle-area city to get to a large Indian casino, and the drive is usually worth it.
What Casinos Can You Gamble At 18 In Washington?
Legal Brick And Mortar Gambling Options In Washington
Swinomish Casino & Lodge.
Chewelah Casino.
Lancer Lanes Fun Center and Casino.
Royal Casino.
BJ's Bingo & Gaming.
The Last Frontier Casino.