Snoqualmie Casino – All You Need To Know
Snoqualmie Casino: Close, yet spectacularly beautiful, Snoqualmie Casino offers a one-of-a-kind gaming and entertainment experience. It's all here, just minutes from Seattle.
Snoqualmie is located east of Seattle, just off of Interstate 90.
37500 SE North Bend Way
Snoqualmie, WA 98065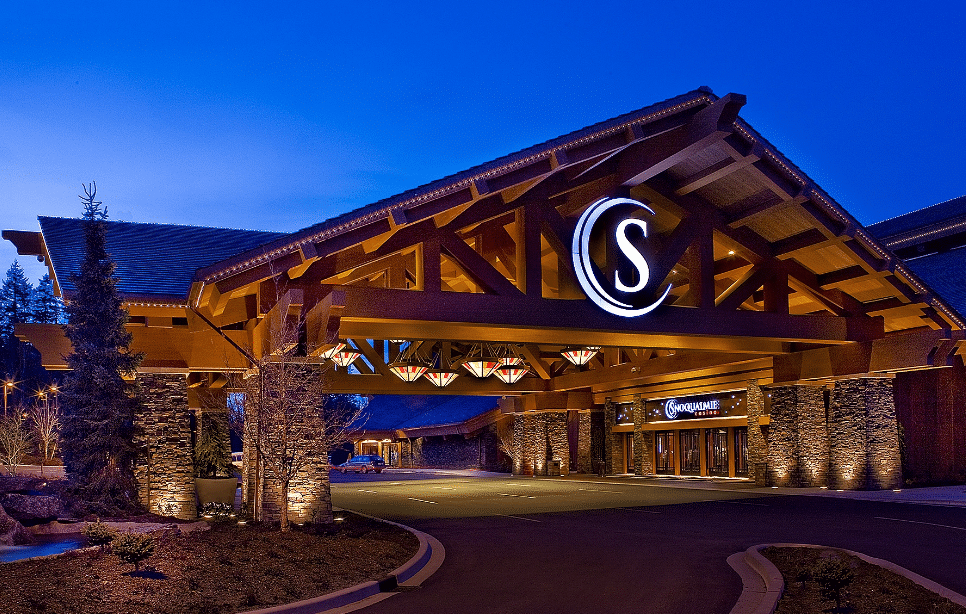 Gambling at Snoqualmie Casino
This Casino offers the full range of Vegas-style gaming, including the latest slot machines and table games such as blackjack, craps, and roulette. They also offer a 5-table poker room. You'll find all levels of play at Casino, from penny slots to no-limit poker tournaments.
Snoqualmie Casino features 1,700 state-of-the-art slot machines and 54 classic gaming tables. Everything you need.
Snoqualmie Casino held active shooter training just days after the mass shootings in El Paso, TX, and Dayton, OH. Two days of active shooter preparedness training was made available to all casino employees, tribal security personnel and other Indian gaming management.
Food and Drink at Casino
You'll find both fine and casual dining at this Casino. The Falls Buffet has stations offering foods from around the world, including hand-carved rotisserie-grilled meats, wood-fired pizza, a Mongolian grill, and yummy desserts and pastries. Weekend brunch includes dim sum. For a romantic dinner for two, try Terra Vista, which serves seasonal Northwest cuisine in an intimate environment. Quicker meals can be found at one of the casual dining options: a deli, a sushi and noodle bar, or an espresso bar.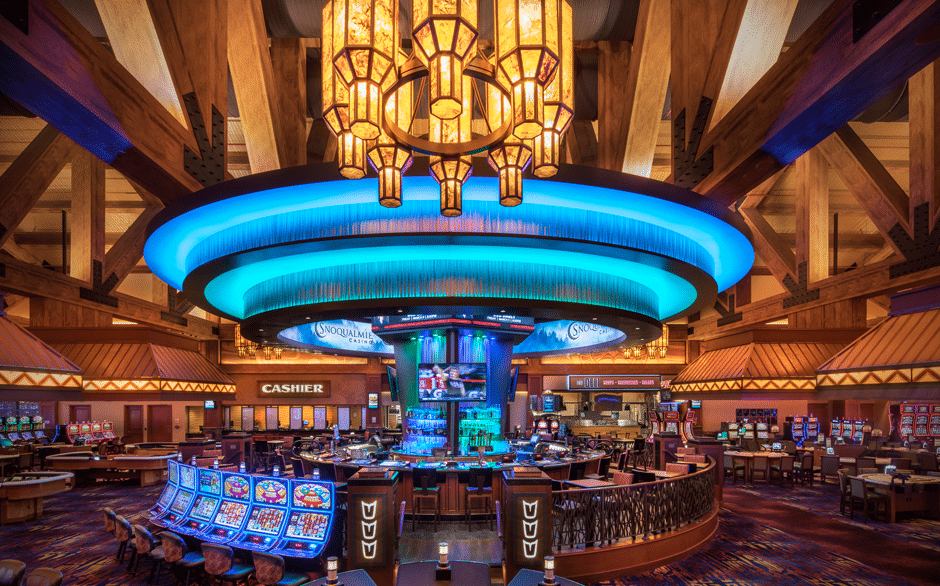 Entertainment at Snoqualmie Casino
You can enjoy live music and entertainment at the Casino Ballroom. The Ballroom serves as the venue for a variety of different entertainments, including big-name concerts, live sporting events, or poker tournaments. Acts that have performed in concert at the Ballroom include the Gin Blossoms, LeeAnn Rimes, and Smashmouth. During the summer there is an outdoor concert venue, which also features popular music acts.
Snoqualmie Casino's two amazing venues host top-tier talent all year long. So take in a live show after dinner or before a night of gaming—all in ideal listening and viewing environments.
On Tuesday an announcement was made that a partnership deal has been made between the Snoqualmie Casino and the Seattle Seahawks. This is one of many teams that have recently been forming deals with area casinos.
Under the arrangement, the logo for the Seahawks can be used for promotional uses and advertising purposes by the casino.
The NFL had strict guidelines in how casinos and teams could work together with these types of partnerships. Recently these rules have been changed. This allowed for logos to be shared between teams and casinos. However, this can only be used as long as any advertising does not directly reference sports betting.
The Snoqualmie Tribe own the casino that is located east of Seattle by 25 miles.
Parking at Snoqualmie Casino
Parking is located below and behind the casino building. You can park in the outside lot or in the multi-level underground parking structures.
Hotels and Lodging Near Casino
While no overnight accommodations are available at Casino, there are a number of nearby lodging options. Here are my recommendations:
Salish Lodge and Spa
Issaquah Hilton Garden Inn
TripAdvisor's Best Hotel Deals near Casino
Does Snoqualmie Casino Have A Hotel?
It is time to up the ante, at Casino! Found in the city of Seattle, it is a bustling tourist magnet. The only accommodation that's close to Casino is the Salish Lodge & Spa.