Best Things to Do at the Rio Casino in Las Vegas
Once considered a luxury all-suite hotel in Las Vegas, the Rio Casino is a more affordable place to stay in the city these days. Fortunately, Rio still has large rooms, great prices, and plenty of things to do on-site, making it a hard-to-beat destination for a Las Vegas vacation.
The Rio All-Suites Hotel and Casino is located on West Flamingo Road and South Valley View Boulevard in central Las Vegas, so although it may not be on the strip itself, it's close enough to a number of famous attractions including Caesars Palace and The Mirage.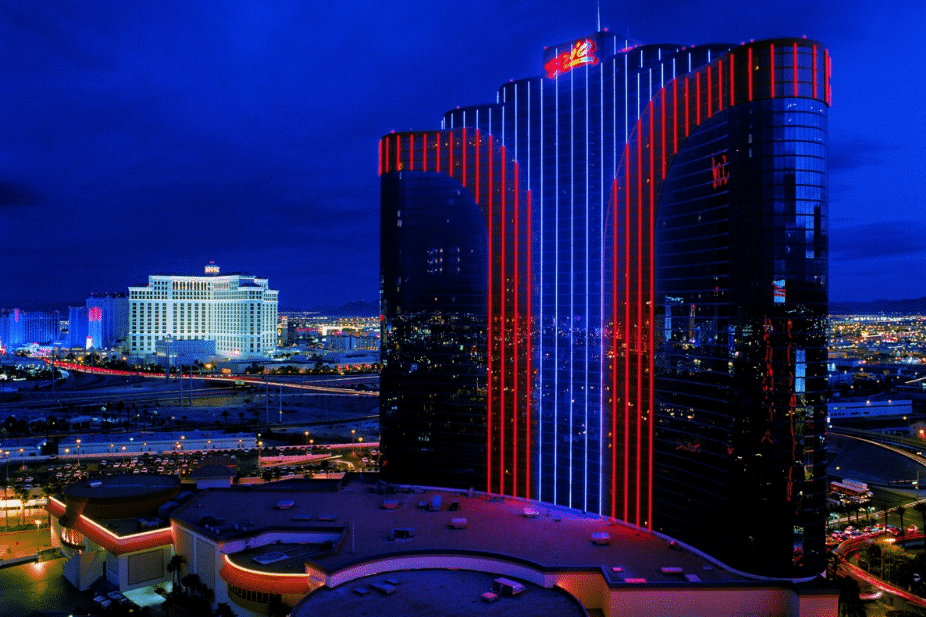 Catch the World of Wonder Show
In a city dominated by Cirque Du Soleil shows, another show with acrobats might seem played out, but nothing could be further from the truth. World of Wonder (WOW) at Rio Las Vegas is an all-ages variety show featuring acrobats that dazzle the eye, magicians that confound you, and performers that do everything from dance to juggle.
If you are familiar with Cirque routines you might see some similarities between the two, but WOW is often considered a toned-down version of the former. However, for the price of admission, you get 90 minutes of entertainment that rivals most Las Vegas strip shows. There are typically multiple showtimes each day and tickets are available at the door.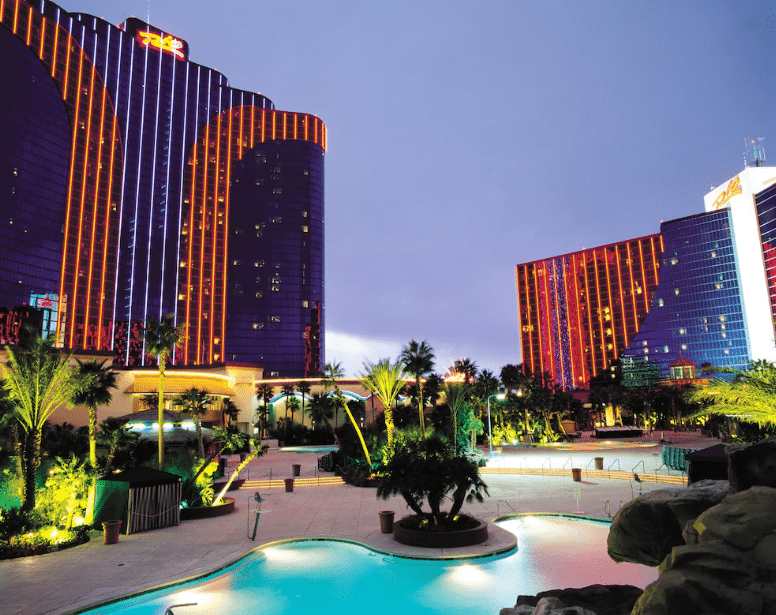 Try Some Wine at the Wine Cellar and Tasting Room
Tucked away in a cellar in the Masquerade Tower at Rio Las Vegas, the Wine Cellar and Tasting Room is a hidden gem that is often overlooked by guests of the hotel. The Wine Collection consists of both new world and old world varietals with a significant number of impressive collectible bottles.
The major draw at this wine cellar is that it has more than 100 bottles available by the glass. Settle into a plush lounge and order a glass from bottles that range from an 1800 Madeira to your favorite Pinot from the central coast. A small dining menu with selections that pair well with the various wines is also available, and the knowledgable wine stewards will walk you through your palette to help you find your wine of choice.
Soar Above the Resort on the VooDoo Zipline
The VooDoo Zipline, stationed high above the Rio Las Vegas, is different from others you might encounter nearby in that it is set up more like an amusement park ride where you ride on a cart that you are then strapped into. The zip line hovers 490 feet above the resort as you zip across from the Masquerade Tower to the Ipanema Tower.
Top speeds on the ride reach 33 miles per hour, the acceleration will take your breath away, and the added feature of riding the zip line in reverse is a treat. The total length of the attraction is just over 800 feet. The VooDoo Zipline is open to all ages before 7:30 p.m. with free admission to the VooDoo Rooftop Nightclub and Lounge included.
Dance at VooDoo Rooftop Nightclub and Lounge
While the Rio Las Vegas might not be located on the Strip, the VooDoo Rooftop Nightclub and Lounge offers guests unparalleled views of the illuminated strip below. Open daily starting at 8 p.m. with a cover charge starting at 10 p.m., the VooDoo dance floor is almost always packed with partiers, but cozy spots inside the lounge offer space for quiet conversations. Upstairs, the steakhouse is good for a meal to start the evening, and if you ride the VooDoo Zipline your cover fee is included.
Laugh at a Penn and Teller Show
Penn and Teller are American magicians and comedians who have been in show business since the late 1970s. These famous entertainers still hold the top spot when it comes to presenting magic mixed with comedy in Las Vegas, and they perform several shows a week at the Rio Las Vegas. The spacious theater inside the resort can seat more than 1,400 people, but tickets often sell out for weekend performances. Be sure to buy tickets for your preferred date well in advance to make sure you can see all the magic and comedy of this memorable act.
Eat at El Burro Borracho
Famed television celebrity chef Guy Fieri owns El Burro Borracho Restaurant, which offers big flavors and a big personality to match its owner at its Rio Las Vegas location. There is very little that can be considered authentic about the dishes at El Burro Borracho, but the entire menu is delicious and unique nonetheless. Sample "Trash Can Nachos" that are loaded up with cheese, beans, proteins, onions, and a huge dollop of sour cream, or try the drunken fish tacos or picadillo burrito if you want to get a glimpse of Fieri's attempt to fuse Mexican and American cuisines. Finish your meal off right with a spicy Caliente Margarita, which is infused with jalapeño peppers and IPA beer to create a Mezcal treat that is both smokey and hoppy.
Play Monster Mini Golf
The big hair era of rock and roll is alive and well at the Rio Las Vegas at KISS by Monster Mini Golf. The attraction is a combination game room, museum, and mini-golf course, which all pay homage to the rock band KISS. Check out the memorabilia from world tours and costumes as you conquer the 18-hole course.
Adorned with neon lights and a sensory overload of action, this unique mini-golf attraction also features a soundtrack of KISS songs and welcomes guests to bring their cocktails on the course. Open daily from 10 a.m. to midnight, this all-ages attraction is a perfect 1-2 hour pit stop on a day of fun at the Rio Las Vegas.
See the Chippendales Dancing
Each and every night, groups of women pack the Chippendales Theater to watch a dozen male performers as they serenade women with lusty ballads and then rock the room with striptease numbers that take the cheering to a glass-breaking pitch. The theater comes alive with those that lose their inhibitions as the dancing becomes quite suggestive while still being a lot of fun. Be it bachelorette parties or birthday celebrations, the large groups that show up to this event are impressive. The show runs nightly, but guests must be 18 years or older to enjoy this provocative performance.
Be a Spectator at the World Series of Poker
Each May, the World Series of Poker sets up in Las Vegas at the Rio Resort for nonstop poker tournaments to crown the very best poker players in the world. The entire poker tournament culminates with the Main Event, a $10,000 buy-in tournament that ends with one person being handed the jewel-laden Main Event winner's bracelet.
With more than 70 events and buy-ins ranging from $365 to $1 million, this is the largest poker tournament in the world. Players from all over the world descend on the Rio Las Vegas in early summer, and the entire resort is buzzing with poker mania. Guests are allowed to walk through the gaming areas where professional poker players can be seen grinding out at cash games or working through multiple day-long events. If you are a poker player, attending this event is a must.
Who Owns The Rio Casino?
Rio All-Suite Hotel and Casino. Rio Las Vegas is a hotel and casino near the Las Vegas Strip in Paradise, Nevada, United States. It is owned and operated by Caesars Entertainment Corporation. The Rio was the first all suite resort in the Las Vegas area.
Is Rio Hotel Closing?
The Rio All-Suite Hotel & Casino in Las Vegas, Nevada, is involved in another rumor about a possible sale. However, the particularly juicy tidbit to this rumor is that the off-Strip property may be torn down and replaced with a new Major League Baseball stadium. The rumor comes courtesy of Vegas blog Vital Vegas.
When Was Rio Casino Built?
Rio All-Suites Hotel and Casino
/
Age
Is There A Shuttle From Rio To The Strip?
Fortunately, the Rio All Suites Casino Hotel makes it easy for guests to get to the action on the Strip by providing free round-trip shuttle service to and from Las Vegas Boulevard. It's called the "Rio Express" and it takes passengers from the Rio to both Harrah's Las Vegas Hotel & Casino, and Bally's, (and back).